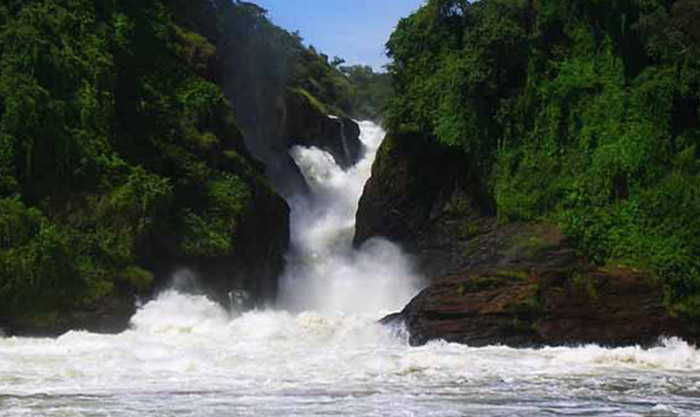 Safari Highlights: Nile River, Murchison Falls, Ziwa Rhino Sanctuary and much more.
Take a short tour to the magnificent Murchison Falls also locally known as Kabalega Falls, where the Nile thunders through a small 7 meter gap plunging 43 meters into Lake Albert. The banks of the Nile are densely populated with crocodiles, hippopotamus, and a range of other wildlife that come to the river to drink.
Important:
Travelers are currently required to come with their Covid-19 full vaccination certificate. Only unvaccinated travelers should come with a negative test certificate done at least 72 hours to arrival and departure depending on the destination requirement.